Club Ride came to us needing a refresh of their outdated website design. Their old site wasn't mobile-friendly, and it wasn't easy for users to navigate their large number of products to find what they wanted.
We worked with them to build a website that was user-friendly, modern, and clean. The wide layout shows off Club Ride's beautiful lifestyle photography, and the new navigation structure makes it easy to quickly browse to the category you want.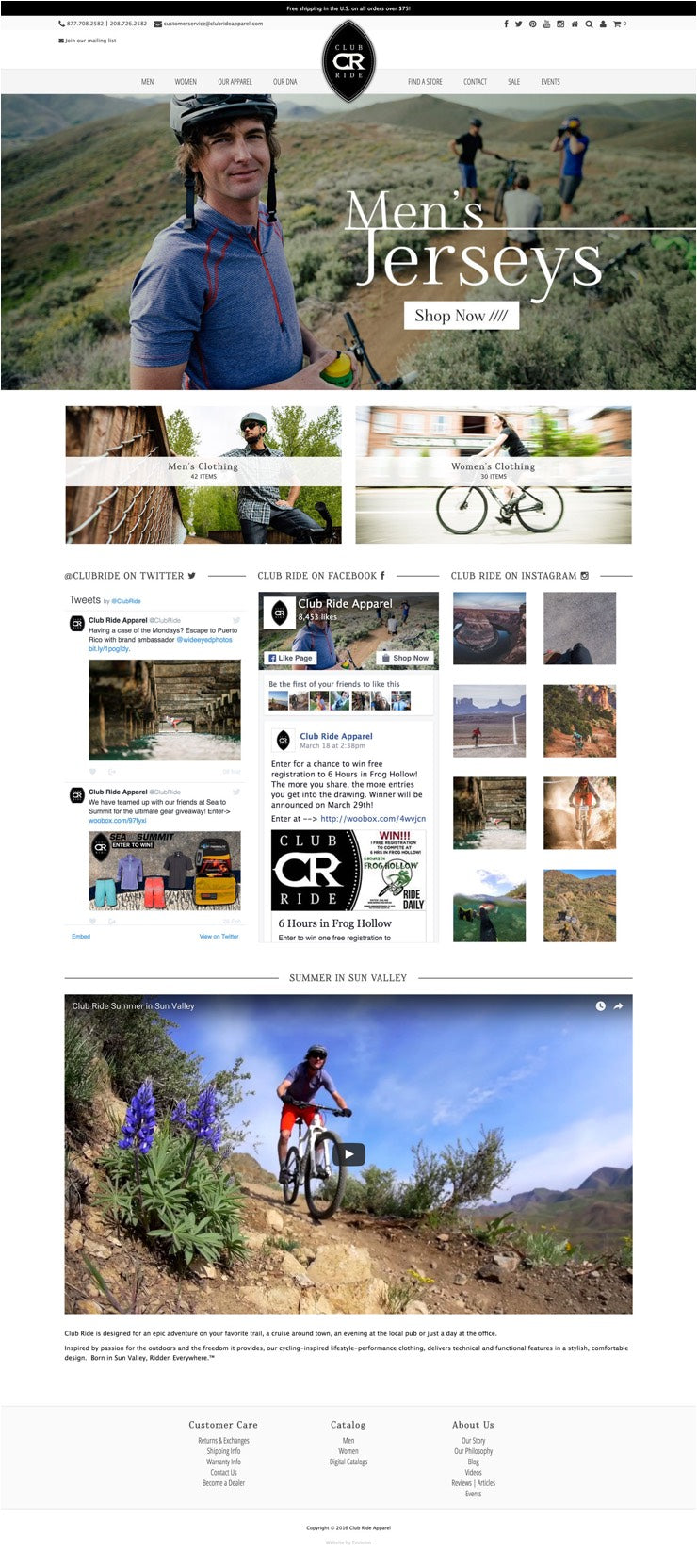 A clean, responsive layout
With the growing prevalence of mobile shopping, a mobile-friendly layout was absolutely essential.